What is the best Cummins Insite alternative?
TEXA is a great diagnostic software which can do the same things as Cummins Insite and much more.
Why is TEXA the best Cummins Insite alternative? How does it compare to Insite?
First of all, it features a more modern user interface which is also Tablet-friendly (should you choose to work with a Windows-based tablet).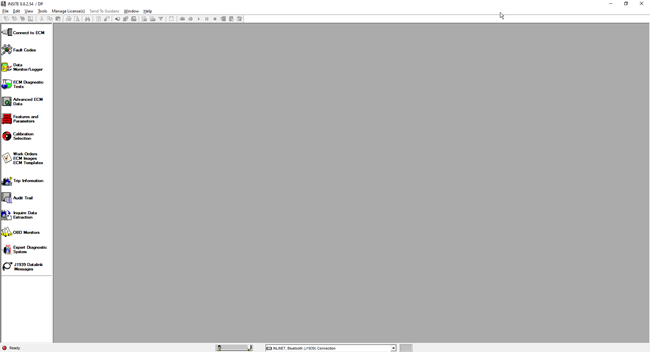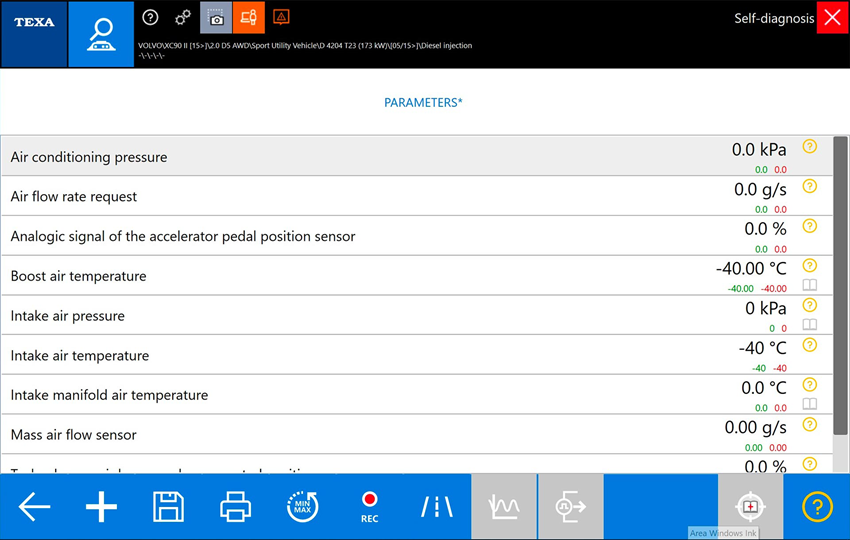 Secondly, it is capable of performing all the diagnostic tests you can do with Insite. It also has access to all the Sensor and Actuator signal values. So far, same capabilities as Insite.
TEXA doesn't stop here – you can also check the status of other control modules as well!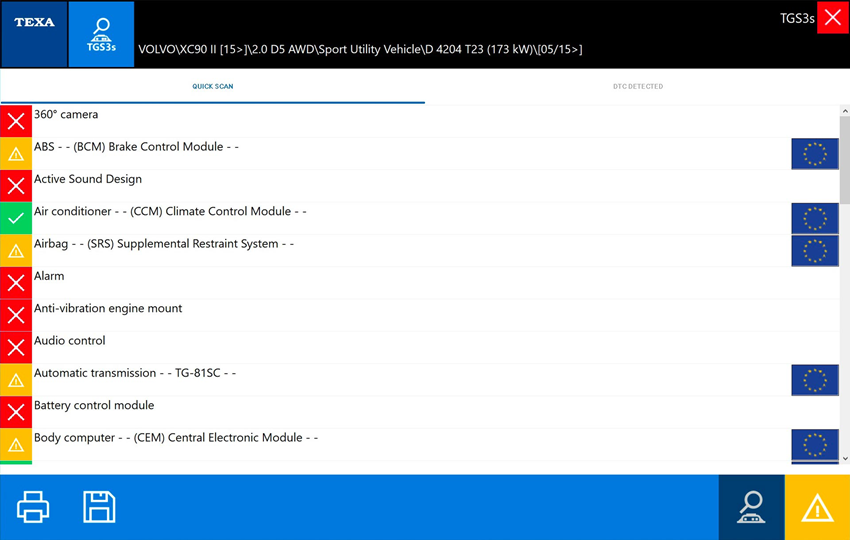 A good point is that by obtaining a TEXA Off-Highway license, you can work on any industrial engines found on machinery and generator sets. That way you won't be limited anymore to diagnosing Cummins engines only.
Lastly, talking from experience, the TEXA software team is really good in fixing software bugs and releasing regular updates. That means, if a feature or test is not available on TEXA in comparison to the engine manufacturer's diagnostic software, it will most likely get added on a future update. They listen to customer feedback!
How much does an Insite license cost?
It's not only about the license. You need the hardware to be able to connect to the ECM (like an Inline adapter) and of course, a computer to run the software.
Let's do a rough calculation:
Cummins Insite Lite = $1,350 OR Cummins Insite Pro = $1,550 (annually)
Cummins Inline 7 = $1700 (one-off)
Total cost = $3,050 to $3,250
Recurring costs (annually):
Insite License = $1,350 to $1,550 (depending which one you buy)
If you also want full QuickServe Online access, add $1,200 to the annual bill.
But why do that? Read my guide on how to obtain a FREE QuickServe Onlne Account!
At this point, you could argue and say "I can sell a few work-hours and get full return on my investment". Here's my view on it:
Insite is the best diagnostic software to have when working with Cummins engines. Period. But  you will be limited on Cummins engines only. If that's what you mainly do, simply go for it – you won't regret your investment.
How much does TEXA cost?
It's not cheap as one-off cost, I'll tell you that. But you'll save money on licenses on the long run.
Diesel Laptops have a very good TEXA offer with Truck license. They sell a complete package with laptop, access to their Diesel Repair Pro Troubleshooting guides and 12 months support for a bit less than $8,800. Training is also included.
If you want to work on all engines, add the Off-Highway option to that (Truck and Off-Highway Combo), but it will increase the price to about $10,400.
An annual licnse for trucks will cost you $180.
Costs comparison Cummins Insite vs. TEXA
Cost to buy (one-off):
Insite (software) + Inline 7 Adapter = $3,050 (Lite license) OR $3,250 (Pro license) + your own laptop (training included if you buy from Diesel Laptops)
TEXA = $8,800 to $10,400 (laptop, training and 12 months support included)
Annual licensing costs:
TEXA = $180
Costs after 5 years:
Insite Lite = $8,450
Insite Pro = $9,450
TEXA Truck = $9,520
So for the first 5 years, Cummins will be cheaper to own, BUT without calculating the cost to buy a laptop.
In terms of Return-On-Investment, I believe that you'll get your money back quicker with TEXA. You'll be able to sell more hours as you will not be limited to diagnosing Cummins engines only.
Tip for you: If you don't want to invest on any diagnostic kit yet, but you have a need to perform diagnostics, explore the rental kits from Diesel Laptops!
Are there any downsides to TEXA in comparison to Cummins Insite?
Comparing the software capabilities on Cummins engines only, TEXA lacks the ability to re-calibrate ECMs (as expected), but this is also not included with Insite Lite. If you want to be able to recalibrate and update existing calibrations, you will need to buy an Insite Pro license which costs $1,545. This post explains the differences between Insite Lite and Pro.
The next downside is minor, but I really wish TEXA included it in a future update: Fault Code Status refresh!
I haven't found a way to refresh the fault code list to update the status of the fault codes. You will need to close the window and reconnect to force a refresh.
Insite has a convenient refresh button and an auto-refresh adjustable timer. This feature is really helpful when dealing with opposite fault code diagnostics or status that is expected to change once you disconnect a sensor (if you ever worked with the troubleshooting trees in QuickServe Online, you'll know what I mean – if not, follow my guide to get a free account).
Should you search for a cheaper solution than Insite or TEXA?
Sure, if you want to. But I personally cannot comment on that or offer you an alternative option that will work right out of the box.
I've been working with Cummins Insite for more than 9 years and with TEXA for more than 3. The content of this post is just my opinion having tested both systems and I can only recommend quality products.
If you want to work on passenger cars, you can also check the TEXA CAR diagnostic tool which is cheaper, but has a different adapter.
Summary: TEXA IS a good Cummins Insite alternative
If you are out in the market searching for a good Insite alternative, then TEXA is the next best candidate!